Your Expert in Tax Law and Taxpayer Defence, Trusts law and Trusts disputes
Geoff Clews is one of the few New Zealand barristers who specialize in acting for clients facing serious tax problems, both civil and criminal. He has done so for almost 40 years. Geoff leads the tax practice at Old South British Chambers, assisted by experienced associate barrister,
Sam Davies
.
Geoff's practice covers all aspects of tax advice and controversy. He advises clients in the course of Inland Revenue investigations. He conducts the formal aspects of the statutory tax disputes process. He litigates tax and related issues, and defends criminal tax charges, before the Courts at trial and appellate levels. His practice also includes trusts related advice, disputes and litigation.
In all these matters Geoff applies focused and objective analysis of his client's situation, an honest judgment of their position, strategic thinking and compelling advocacy.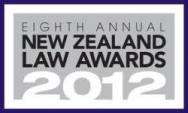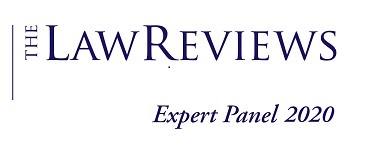 ____________________________________________________________________________________
INTERNATIONAL RECOGNITION
CHAMBERS ASIA PACIFIC, LEADING PRACTITIONER AT THE TAX BAR, 2008 - 2021
INTERNATIONAL TAX REVIEW, TAX CONTROVERSY LEADER, 2011 - 2019
BEST LAWYERS IN NZ 2017 - 2020. AUCKLAND TAX LAWYER OF THE YEAR 2017
FINANCE MONTHLY, NZ TAX LAWYER/FIRM OF THE YEAR, 2018
FINANCE MONTHLY, NZ CIVIL AND CRIMINAL TAX LAWYER OF THE YEAR, 2019
THE LAW REVIEWS
EXPERT PANEL 2018 - 2021 TAX DISPUTES AND LITIGATION
WHO'S WHO LEGAL, CORPORATE TAX (CONTROVERSY), 2019, 2020
WINNER, CCH TAX AWARD, NEW ZEALAND LAW AWARDS, 2012
______________________________________________________________________________________
Our Expertise
Tax changes have been made to help weather the storm of the COVID-19 pandemic. They will continue but will need to be within limits. Tax policy will also move quickly in these uncertain times and significant future tax changes will be needed to repay stimulus and social borrowing. Read our commentary on COVID-19 tax issues
here
.
Sometimes people cut corners with their taxes. Not everything gets returned as it should be. Claims are over stated or income is suppressed. These tax secrets fester away but you can do something about them if you act in time and with the right help. We deal with these issues all the time.

A tax investigation can be intrusive, frustrating and worrying. Tax investigation powers are intimidating but have to be exercised within limits. These procedures have to be managed carefully to avoid cost and increased tax risk. We manage tax investigations daily.

The statutory tax disputes process is complicated and involves strict time frames for the exchange of notices and "sudden death" deadlines. If you miss one of them, you can lose all your rights of dispute and if you omit something it will be difficult to raise it later. We know these procedures thoroughly.

A tax challenge is formal civil litigation in the Taxation Review Authority or the High Court. It requires a winning strategy, tactical sense and persuasive advocacy. We try to keep clients out of court but, if it is needed, we advocate for taxpayers against the IRD at all Court levels.

Tax crime is serious and involves the real risk of prison. If you have not disclosed your default to the IRD and it prosecutes you, an effective defence or mitigation is vital. We appear regularly to defend people who have been charged with tax offenses.

Tax debts can mount up very quickly if they are not managed. Penalties and interest can virtually double the size of a debt in 3 to 4 years. Settling payment terms with the IRD is not a normal commercial negotiation. We deal with this issue for clients all the time.

Tax laws are particularly complicated because they have to cover every aspect of commercial life. Parliament is always changing them to

meet

new demands and to close loopholes. Many commercial transactions require a tax sign off and responsible taxpayers will seek advice before adopting a course that could have material tax outcomes.

Sound

tax advice can be insurance against some tax penalties.

Trusts have proliferated in New Zealand. Some are well managed and some are not. Trustees do not always understand their obligations and beneficiaries are sometimes wrongly locked out of trust property or disadvantaged by trustee decisions. A new Trusts Act is about to take effect that changes the legal landscape. The position of Trustees is likely to be more onerous and beneficiaries will have expanded rights to know about a trust.

The Department of Internal Affairs Charities Service vets, registers and oversees charities. Defining the purposes of an organisation in a way that qualifies as charitable can require professional advice. Adverse decisions as to charitable status may be appealed to the High Court which has marked out a more particular approach to the scope of charitable purposes.


Geoff Clews holds permanent
admission to the Bar of the Cook Islands High Court. He is available to act as counsel in tax disputes and litigation with the Cook Islands Revenue Management Division, and litigation related to the Cook Islands International Trusts and Companies regimes.

Inland Revenue's hospitality crackdown

IR is once again targeting members of the hospitality and liquor sector who under-report cash sales and who pay staff under the table. IR now has very effective forensic tools to identify targets. If this crack-down may affect you,

contact us

. Our team has years of experience representing members of the hospitality and liquor industries against Revenue.
---
Professional reviews

Geoff Clews...He's the guy you call after Inland Revenue bursts through your doors and seizes your computers, certain already after months of covert surveillance that you're fiddling your taxes... - Auckland's Best Lawyers, Metro Magazine, August 2008
Geoffrey Clews of Old South British Chambers is in-demand for tax disputes, and noted by law firms for his activity in this practice area. Lately he has been involved in litigation around the meaning and extent of tax provisions between New Zealand and foreign jurisdictions, such as the double tax agreement with China. He is highly respected, with one source stating: "He is great to work with as he is approachable and well-versed at thinking outside the box to get the right legal answer." - Chambers Asia - Pacific 2019, New Zealand, the Tax Bar.


Geoffrey Clews of Old South British Chambers is well regarded among commentators, who report that "he really performs well." Noted for handling tax avoidance cases, he has extensive experience of advising clients on Inland Revenue investigations, as well as trusts cases. - Chambers Asia - Pacific 2020, New Zealand, the Tax Bar.
Geoff, since a young age I have understood the benefit of retaining very capable people, especially when it comes to challenging issues that are quite consequential. Right from the beginning I knew you, like others before, were going to fulfill that same need. Too many people use middle level advisers, get average advice with no connection to the senior ranks of the other party and despite the lower charge out rate, end up paying more. - Client communication on successful completion of a long running case, May 2017.


Geoff Clews has been a long-established leader in the tax law arena, in both a civil and criminal context and is one of the few New Zealand barristers who has developed a strong reputation in the area. His expertise extends from every part of tax issues and at all appellate levels, achieving significant recognition for his expertise in the area, including for his advocacy. - LawFuel "Top Barristers Nudging the Power List," February 2019.
To see other reviews, click here.